ASEANSAI Knowledge Sharing Committee organized a video conference on 2nd biennial meeting 2020 2021 on 9 September 2020. The meeting was attended by 59 participants of ASEANSAI KSC members from nine SAIs including the ASEANSAI Secretariat and Project Leaders for KSC activities in 2020 – 2021 and 2022-2023.
The meeting was opened by H.E. Datuk Nik Azman Nik Abdul Majid, Auditor General Malaysia and Chair of Knowledge Sharing Committee. Some issues discussed at the meeting covered confirmation of the previous KSC Summary of Discussion, Presentation of Terms of Reference of IDI-ASEANSAI Joint Webinar on Strengthening SAI Audits of SDGs Implementation for Work Plan 2020, presentation from project leaders for the KSC projects in 2020-2021, Appointment of SAIs as Project Leader for 2022 – 2023, Appointment of Focal Persons among KSC Members, Annual Reporting & Monitoring of KSC Activities and Discussion on Funding of KSC Activities.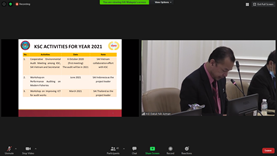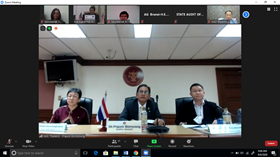 For activities in 2021, SAI Vietnam presented ASEANSAI Cooperative Environmental Auditing project for year 2021, followed by SAO of Thailand who presenting the Project on How Improving ICT for audit works: ASEANSAI and preparing for auditor of the future for year 2021 and SAI Indonesia who presented the project on Modern Fisheries Audit for year 2021.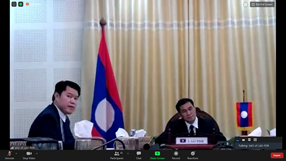 Further, the meeting also agreed to appoint Knowledge Sharing Project Leader for 2022 and 2023 in which SAI Brunei as the Project Leader on Fundamental Guideline in Construction Audit, SAI Myanmar as the Project Leader on Medicine Procurement Process, SAI Philippines as the Project Leader on Citizen Participatory Audit, SAI Lao PDR as the Project Leader on Procurement Audit in State Enterprise and SAI Cambodia as the Project Leader on Technical and Vocational Education and Training.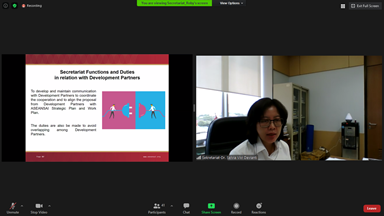 At this opportunity, the ASEANSAI Secretariat also conveyed a presentation about the Possibility of Donor Support in KSC Activities in its function to develop and maintain communication with Development Partners as well as to align support from Development Partners with ASEANSAI Strategic Plan and Work Plan.