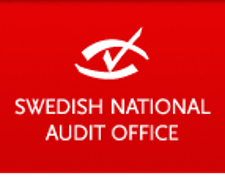 ASEANSAI and Swedish National Audit Office (SNAO) have signed renewal Memorandum of Understanding to continue its cooperation until 2022. The collaboration with SAI Sweden has begun in September 2017 and has ended in September 2019 covering the technical expert from SNAO to support the implementation of ISSAI in ASEANSAI member SAIs.
The cooperation aims to improve regional cooperation, knowledge exchange and expertise, to support the development of organisational and audit capacity in implementing ISSAIs at the SAI and regional level and to support the improvement of public sector auditing within ASEAN region.
The area of cooperation has extended to broader area in order to support the implementation of ASEANSAI Strategic Plan 2018 – 2021 and consider requests from ASEANSAI to provide the SME's assistance for supporting the ASEANSAI's project or ASEANSAI's Committee activities. The coverage including support the development of the ASEANSAI Strategic Plan for the period 2022- – 2025, Sustainability Programme for the ASEANSAI ISSAI Facilitators (on Financial Audit) and ISSAI Implementation Programme on Performance Audit and Compliance Audit.
It is expected that this partnership and cooperation will contribute to the capacity building of member SAIs to promote the efficiency, accountability, effectiveness and transparency of public administration in the ASEAN region.
Related Link : Press Release from SNAO