JAKARTA, 15 March 2019 – The Committee Anti-Corruption of Afghanistan visited ASEANSAI Secretariat Office, located in the office compound of the Audit Board of the Republic of Indonesia.
The visit aimed to conduct comparative studies on the strategy communication as well as to share the experience and knowledge related to cooperation with other government agencies to encourage the good governance.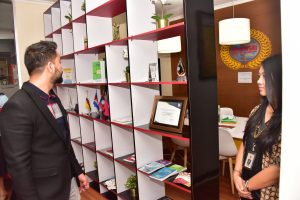 There were 3 groups in the Committee Anti-Corruption of Afghanistan; Independent Joint Anti-Corruption Monitoring and Evaluation Committee (MEC), Access to Information Commission (AIC), and Anti-Corruption Justice Centre (ACJC).
During the visit, ASEANSAI Secretariat presented the profile of ASEANSAI including the history of establishment, organization structure, activities, cooperation with Development Partners, and its outreach.