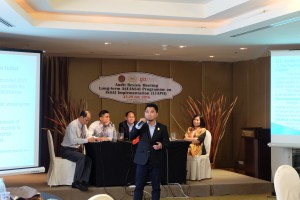 The ARM of LTAPII Phase I was successfully held in Bangkok, Thailand from 25 to 29 July 2016, with the administrative support from Office of the Auditor General (OAG) of Thailand and GIZ.
It was preceded by the Workshop on Risk-Based Approach in Financial Audit (WRBAFA) on October 2015 in Hanoi, Vietnam. During the workshop, it was identified specific activities to be caried out by the SAI audit team within a specific timeframe; (1) preparation and submission of final audit plan; (2) conduct of pilot audit; and (3) preparation of the draft audit report.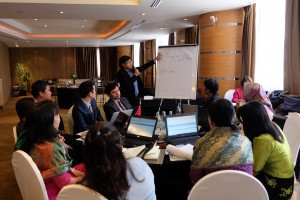 The ARM is the last activity of Phase 1 of LTAPII. It was held with the purpose to identify the challenges that each SAI audit team has encountered in the conduct of the pilot audit as well as in the preparation of the audit report. It is likewise intended to discuss significant matters to ensure the smooth transition from Phase 1 to Phase 2 of LTAPII.
The participants from SAI Cambodia, SAI Malaysia, SAI Myanmar, SAI Indonesia, SAI Philippines, SAI Thailand, SAI Vietnam, and representative from GIZ as well as Subject Matter Expert (SME) from SAI Sweden attended the ARM.
During the ARM, each audit report of the SAI audit team has thru the process of quality assurance provided by the SME. The team also has identified the challenges during the pilot audit and managed to resolve these challenges. As the other meeting output, the Way Forward Plan for LTAPII Phase 2 have also been finalized.