ORGANIZATION STRUCTURE OF ASEANSAI
The membership of ASEANSAI comprises of 10 SAIs of the ASEAN Member States. It consists of four important bodies, namely, the Assembly, Executive Committee, Secretariat and the Committee. The Assembly, as a decision-making body, is composed of all ASEANSAI members who serves as the Auditor General or Head of each SAI while the Executive Committee comprises of the Chairman and Vice Chairman of ASEANSAI.
To implement the Assembly's decision in line with the goals and objectives of ASEANSAI, the Assembly establishes committees. There are four committees in ASEANSAI; Strategic Planning Committee, Rules and Procedures Committee, Knowledge Sharing Committee and Training Committee. Each committee publishes work plan periodically to support the achievement of the ASEANSAI vision and missions, and the implementation of the Strategic Plan.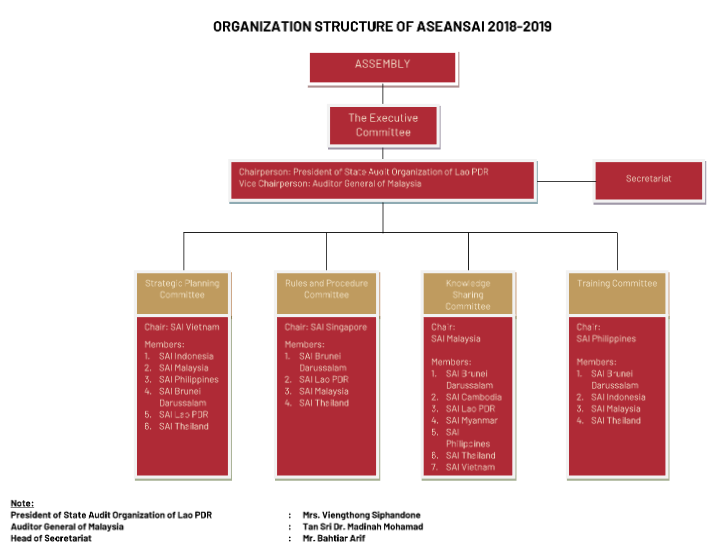 For further refrence, please see the below chart: